With its 324 active members, the Lipa Ricany Scout Center is the largest in the Central Bohemian Region and the 15th largest in the Czech Republic! In addition, it grows steeply - for example, the number of members aged 6 to 15 has more than tripled in the last ten years!
to learn more about Czech scouting, please visit
www.skaut.cz
| in year | aged 6-15 | total |
| --- | --- | --- |
| 2008 | 60 | 129 |
| 2013 | 100 | 168 |
| 2019 | 184 | 324 |
On the other hand, our scout clubhouse near pond Marvanek has stayed the same since 1968, when we built it ourselves. The cramped spaces of the current clubhouse no longer stand the record interest in scouting, which forces us even to reject candidates!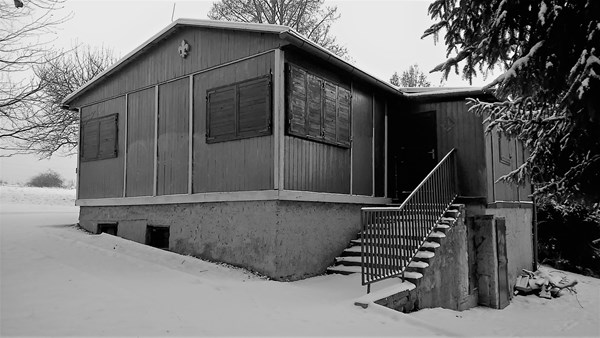 Update: Our historical clubhouse burned down in a fire that started on September 2nd, 2020 😢 - just a few days before the start of regular meetings in the new school year. This event hit us at our hearts and even further complicated our operation and plans since the new clubhouse was planned to be finished only a year later and not as a replacement - but rather as added capacity. We are going to try to restore the old clubhouse in the shortest term possible; however, since the construction project of the new clubhouse is well on the way, it is this project that constitutes our main hope for an early return to our own premises.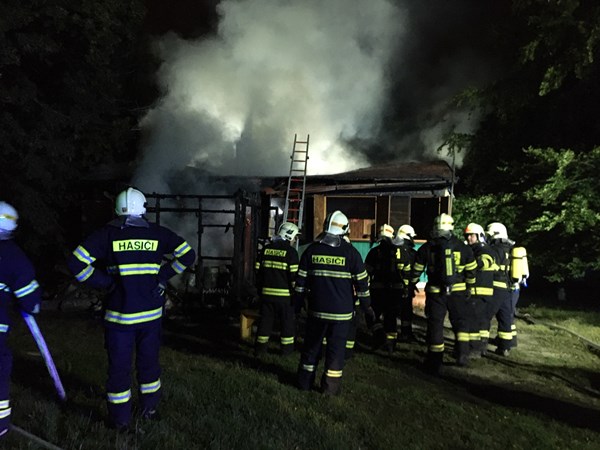 ---
Hence, we want to build a new scout clubhouse in Ricany!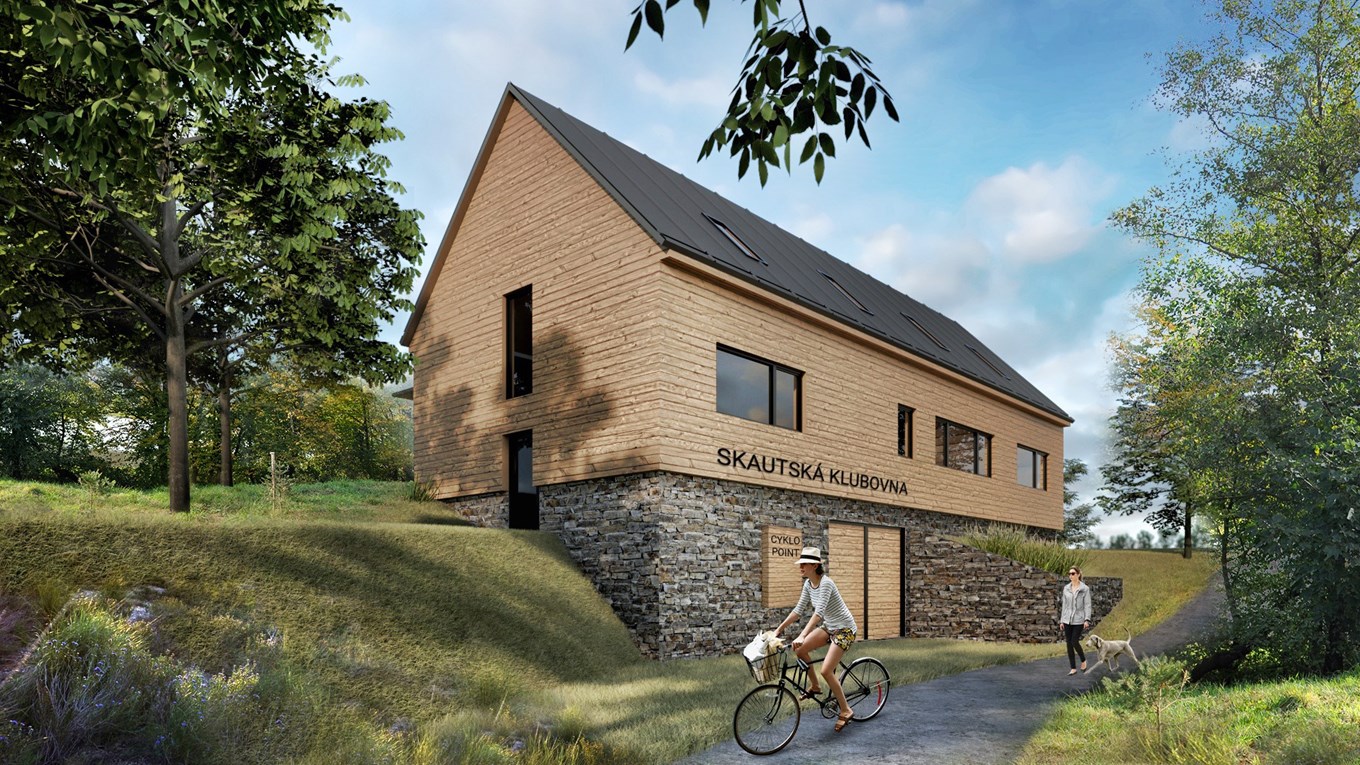 A new clubhouse would solve the problem of insufficient capacity. It would offer a pleasant and safe place for children to spend free time with their peers.
The new clubhouse will also be used by other children's educational and training organizations or schools as a base for active outdoor activities of children in the morning.
The outdoor equipment will include the so-called cycling point, which will be available to all passing cyclists.
Compared to the current clubhouse, the new one will have a small kitchen and toilet with running water.
---
What's the status?
We're done!
After a multi-year effort and the dramatic events of the year 2020, we finally opened not one, but two new scout clubhouses in Ricany!
From the bottom of our hearts, we thank all our sponsors and volunteers! Our public collection became the most successful of its kind in all Czechia and the hundreds of hours of volunteer work lowered the cost by hundreds of thousands CZK!
We are very proud of this achievement, the new clubhouses are beautiful! Well, judge for yourselves:
---
---