With its 324 active members, the Lipa Ricany Scout Center is the largest in the Central Bohemian Region and the 15th largest in the Czech Republic! In addition, it grows steeply - for example, the number of members aged 6 to 15 has more than tripled in the last ten years!
to learn more about Czech scouting, please visit
www.skaut.cz
| in year | aged 6-15 | total |
| --- | --- | --- |
| 2008 | 60 | 129 |
| 2013 | 100 | 168 |
| 2019 | 184 | 324 |
On the other hand, our scout clubhouse near pond Marvanek has stayed the same since 1968, when we built it ourselves. The cramped spaces of the current clubhouse no longer stand the record interest in scouting, which forces us even to reject candidates!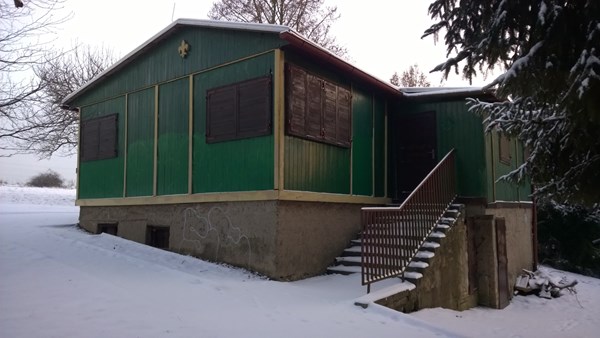 ---
Hence, we want to build a new scout clubhouse in Řícany!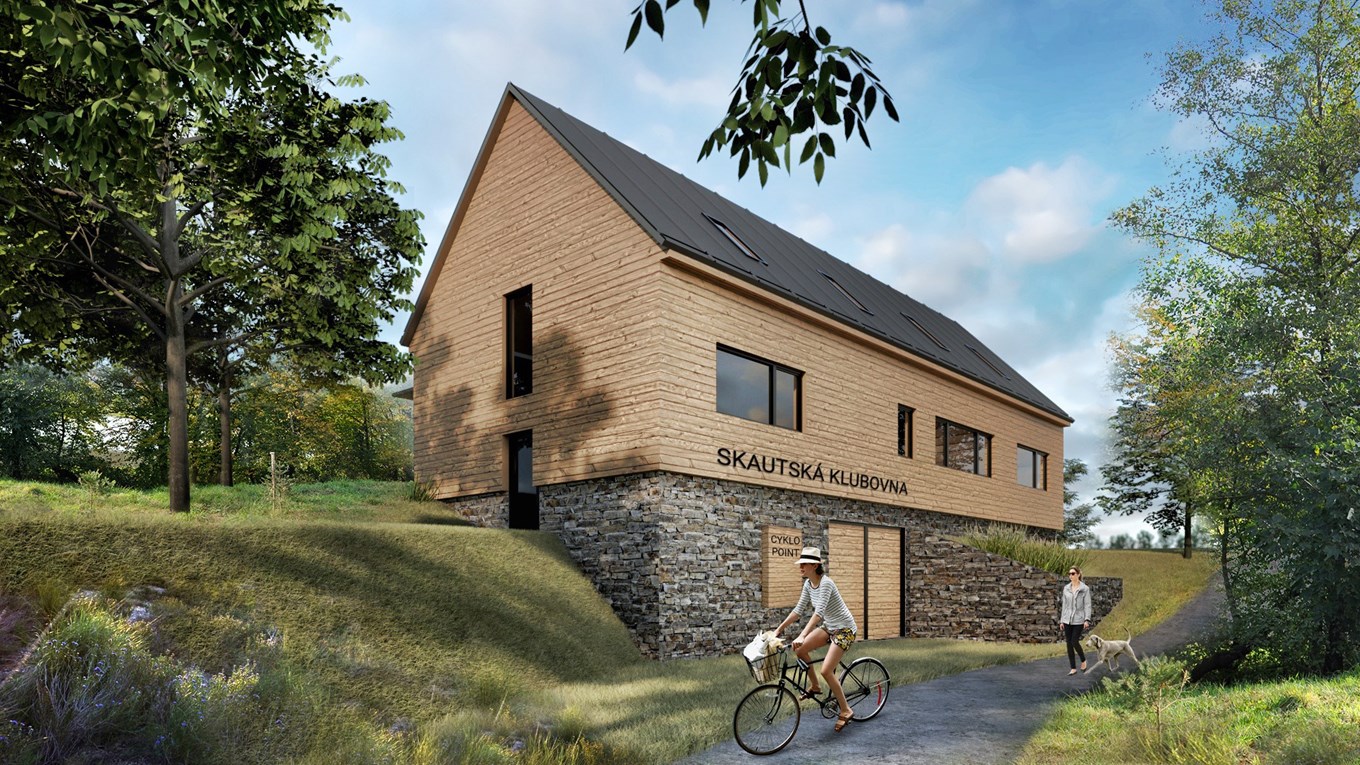 A new clubhouse would solve the problem of insufficient capacity. It would offer a pleasant and safe place for children to spend free time with their peers.
The new clubhouse will also be used by other children's educational and training organizations or schools as a base for active outdoor activities of children in the morning.
The outdoor equipment will include the so-called cycling point, which will be available to all passing cyclists.
Compared to the current clubhouse, the new one will have a small kitchen and toilet with running water.
---
Where are we?
We have already negotiated a change of the zoning plan for the new clubhouse, we have prepared a project for building permit and we have set up a project team that organizes and prepares everything necessary:
Tomáš Rajtora - head of the center, author of the proposal, coordinator
Kryštof Horn - legal area
Zdeněk Vávra - graphics
Markéta Hubínková - accompanying events
Tereza Selixová - accompanying events
Vojtěch Vít - promotion on the web
Now we are launching a fundraising campaign - about 5,000,000 Czech crowns divide us from the new clubhouse!
Will you help us?
Members of the center will contribute significantly to the construction and its financing. But of course, that is not enough. We need financial or material support from you - parents, former members, fans of scouting. The project will not succeed without your support!
We want to obtain the necessary 5 million crowns primarily from theese sources:
we have already saved 1 million crowns
we ask the city of Ricany to support the project
a loan from the scout organization headquarters
discounts on materials and services from our members and supporters
financial contributions from our members and supporters
Help us too!
Make a donation to the transparent account 2001617132/2010
Provide us free or discounted services or materials
Participate in the construction directly (write us - we'll let you know)
Arrange a potential sponsor - for example, at work, or a relative or a good friend with a construction company (just give us a contact - we'll happily contact / visit them)
Contact us!